Andrew Anglin
Daily Stormer
August 30, 2019
We're facing the biggest hurricane of all time here, folks.
Everyone is going to die.
CNN:
All of Florida is under a state of emergency and authorities are urging residents to stockpile a week's worth of food and supplies as Hurricane Dorian gathers strength and aims to slam the state as soon as Monday as a Category 4 storm.

"It's going to impact the entirety of Florida, and residents need to be prepared," Acting FEMA Administrator Pete Gaynor said Friday morning on CNN's New Day. "So, take the time now … to understand what your local risk is."

"The clock is ticking right now," he added. "Don't waste time. Prepare yourself and your family."
Like up yo wife, lock up yo kids.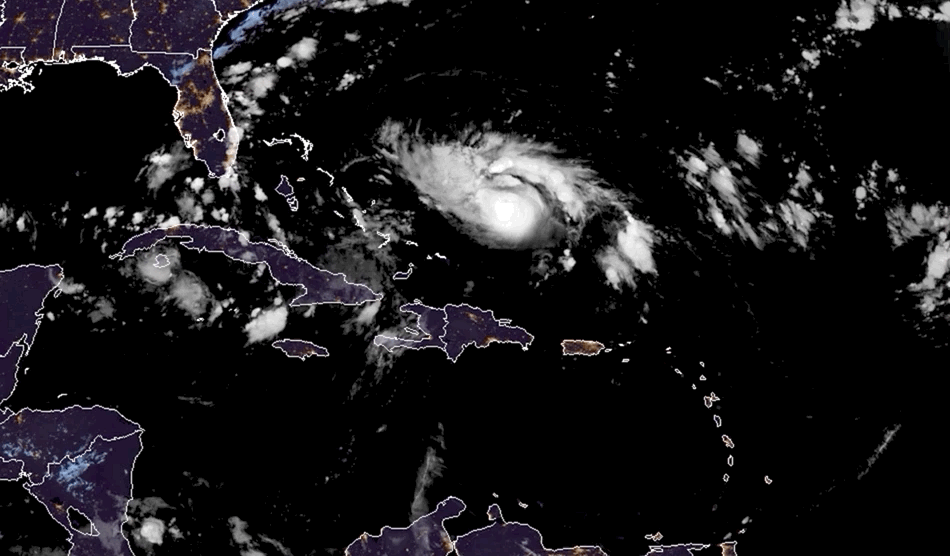 Dorian comin!
He comin!
Dorian, now a Category 2 hurricane with sustained winds of 110 mph — just one mile per hour shy of Category 3 strength — is due to slow its forward speed in the coming days, allowing it to gain intensity over warm Caribbean waters and fuel the heavy rains, damaging wind and storm surge it's expected to deliver, CNN meteorologist Derek Van Dam said.

Hurricane watches have been issued for the northwestern Bahamas, where Dorian is expected to hit Sunday as a Category 3 storm, the National Hurricane Center said.

It is then forecast to roar toward the US mainland Monday evening into Tuesday morning at major-hurricane strength, though experts warn that forecasts are subject to change.

"There is a wide cone of uncertainty of the storm, especially since it is still days from landfall on Florida," CNN meteorologist Rob Shackelford said. The cone extends from Key West up to around Jacksonville, a distance of 500 miles, he added.
The people of Florida are going to wish this thing would have been nuked at sea.
The good news is, a lot of Jews, Cubans and boomers in beach houses are going to die in this Florida apocalypse.
— Donald J. Trump (@realDonaldTrump) August 29, 2019
I'm not especially happy that it missed Puerto Rico. I would have liked to see everyone there killed as well.
My prayers right now are with the blacks, who I hope are able to really loot good and bring down the capitalist machinery once and for all.
As I always say: there is no political solution.
The system must end. 
The capitalists are refusing to provide us with chicken sandwiches, and it is time for capitalism to fall to a virulent mob of African looters.
Godspeed, my black brothers.