Staff
Daily Stormer
October 6, 2018
THE PARTY JUST ENDED, WHORES!
Here's the victory rally.
Trump saves the world.
Again.
Live Updates [over]
6:55
This really does feel like 2016 all over again.
Let it flow through you.
5:05
A brave new world begins today. It's a month to the midterms.
We march toward the glorious jihad.
And a CHAD shall lead them…
Creedance pic.twitter.com/bvZnhy42xR

— Peter Cozy 🇺🇸 (@PeterCozy) October 6, 2018
Lindsey Graham After Kavanaugh Confirmation: 'I'm Not Tired Of Winning' https://t.co/8dsJtgAb3S pic.twitter.com/RFZrGaBOXU

— The Daily Caller (@DailyCaller) October 6, 2018
Trump rally coming up soon.
5:01
JUST IN: 164 Arrested During Kavanaugh Protests – US Capitol Police pic.twitter.com/McRwmhiRe7

— Breaking911 (@Breaking911) October 6, 2018
4:45
Senate adjourned!
Crowds thinning out – shaking too hard to riot or Soros told them not to.
There is a bitch on the stairs with a microphone saying the Senate showed "TOTAL CONTEMPT FOR HUMANITY!"
NOW THERE'S A WOMAN SINGING "WE SHALL OVER COME WE SHALL OVERCOME WE BELIEVE SURVIVORS WE BELIEVE SURVIVORS TODAY."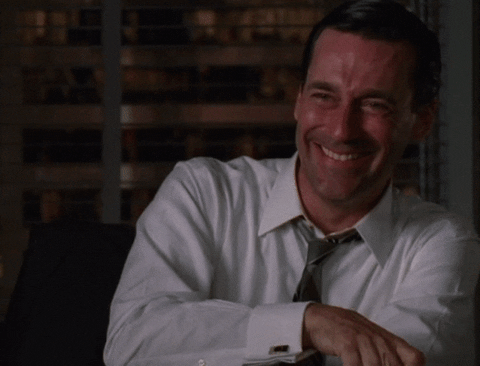 Trump will sign papers soon!
GET YOUR SUPER MALE VITALITY READY, BOYS – IT IS A MATTER OF DAYS BEFORE THE SUPREME COURT VOTES TO
LEGALIZE RAPE

!
4:25
L I T E R A L L Y S H A K I N G
#KavanaughConfirmation I'm literally shaking with anger right now how fucking dare they vote in a r*pist

— Rebecca Wainwright (@RebeccaWainwri9) October 6, 2018
IM LITERALLY SHAKING WHAT THE FUCK WHAT THE FUCK WHAT THE FUCK WHAT THE FUCK WHAT THE FUCK WHAT THE FUCK pic.twitter.com/cSlRcY77hR

— nina (@softforcohan) October 6, 2018
representatives sent a blaring message that sexual assault survivors, such as myself, don't matter. I'm literally shaking rn, and I can't wait for better, more humane leaders to be representing our country again.

— mary corleone (@vicalyach) October 6, 2018
I have never hated a human being so much before. Literally shaking so much with fury even tho I knew he was gonna make it to the SC. I. Fucking. Hate. Brett. Kavanaugh. And. The. Majority. Of. The. Leaders. Of. Our. Country. November is coming & we are gunning for you fuckers.

— Gishie Artistry (@Gishie_Art) October 6, 2018
YOU SLUTS BETTER LITERALLY SHAKE!
WE ARE GOING TO
LEGALIZE RAPE

!

You won't be able to LIE about being a SURVIVOR anymore, because you will BE RAPED and YOU WILL NOT SURVIVE!
You will NOT have to worry about whether abortion is legal because DEAD WOMEN DON'T NEED ABORTIONS!
Will Soros-paid protesters literally riot?
Plz plz plz plz when you stupid, sicking fucks get finished literally shaking, literally riot.
You can probably shake while you riot.
4:17
TRUMP TWEETS!
I applaud and congratulate the U.S. Senate for confirming our GREAT NOMINEE, Judge Brett Kavanaugh, to the United States Supreme Court. Later today, I will sign his Commission of Appointment, and he will be officially sworn in. Very exciting!

— Donald J. Trump (@realDonaldTrump) October 6, 2018
WE CONTROL THE SUPREME COURT NOW!
JEWS CANNOT DO NOTHING!
THIS WILL WIN US THE MIDTERMS!
4:01
We just won.
50-48!
THE GOLDEN PATH CANNOT BE STOPPED!
3:15
Still more pointless debating.
But this made me lol:
My Uber driver this morning is a black guy who backed Bernie in the primaries then Hillary in the general but is now warming to Trump because the Kavanaugh thing shows that "feminists are out of control."

Could get like a dozen columns out of this.

— Matthew Yglesias (@mattyglesias) October 6, 2018
What do you do when you shut it down, but it only increases the goyim knowing?
ALSO:
I was pretty lukewarm about Kavanaugh, but anyone who can extract these kinds of faces from our enemies is alright by me.
2:00
The "debate" is still going.
RN some old fuck is going on and on about how Kavanaugh is not qualified to be a Supreme Court Judge because he got upset when he was falsely accused of being a rapist and dared to defend himself.
Kavanaugh has made it very clear to the American people that he is biased and perceives things through the lens of a partisan operative. When the issues got hot, the veneer was stripped away and Kavanaugh showed us who he really is.

— Kamala Harris (@KamalaHarris) October 6, 2018
"When the issues got hot" ie. when we accused him of being a serial gang-rapist.
I'm not sure these faggots realize how bad this is making them look.
1:04
Okay, so some goofy women and soyboys are protesting in front of the Senate, apparently against Kavanaugh.
They're chanting "November is coming," seemingly under the delusion that a mythical "blue wave" is coming.
WATCH: Protesters gather on Capitol Hill ahead of Kavanaugh vote pic.twitter.com/cKm6awrkki

— MSNBC (@MSNBC) October 6, 2018
Why are these disgusting creatures even allowed to touch our nation's precious monuments?
12:07
Apparently there's some protesters gathering in D.C. in order to show their support for Kavanaugh.
Women for Kavanaugh, and many others who support this very good man, are gathering all over Capitol Hill in preparation for a 3-5 P.M. VOTE. It is a beautiful thing to see – and they are not paid professional protesters who are handed expensive signs. Big day for America!

— Donald J. Trump (@realDonaldTrump) October 6, 2018
We can only presume that these people are ready to burn the whole thing down if the man is not confirmed.
11:57
RUSSIANS SUPPORT KAVANAUGH!
Russian state propaganda supports Donald Trump's Supreme Court nominee Brett Kavanaugh https://t.co/olS8F7CIMI pic.twitter.com/TOmobimqeh

— Newsweek (@Newsweek) October 6, 2018
THIS IS TREASON – SOMEHOW.
11:28
Various Senators have started making their statements. Nothing surprising up till now – the Dems are whining and making nonsensical arguments against Kavanaugh, as expected.
Check out the Ruptly stream for the actual speeches.
8:50
Understand this: anyone can be accused at any time of running a gang-rape gang by this porno lawyer.
On Mon, @SenatorCollins called for an FBI investigation into my client's allegations. We demanded the same repeatedly. It never happened because the GOP would not allow it. She then had the audacity yesterday to attack my client with no facts or evidence.https://t.co/sltAtzIqN3

— Michael Avenatti (@MichaelAvenatti) October 6, 2018
He may well accuse Collins next.
She looks a lot more like a gang-rape gang leader than Kavanaugh.
In fact, her defense of Kavanaugh can be used as evidence that she is one.
Speaking of problematic people, this nigger is still on TV somehow – a South African meddling in our elections – saying the same thing as the porn lawyer, the Jew Democrats and the Jew lawyers.
They apparently wanted a Mueller-type "anal probe" into this poor bastard – they wanted his employees indicted for wearing ostrich coats.
Also – just a thing here: this guy is South African (and half Jew btw) – why is he allowed to comment on politics in America? Isn't the new standard set by the Mueller "anal probe" that it is some kind of federal conspiracy against the United States for people from foreign countries to talk about American politics?
Same question goes for Jordan Peterson.
8:45
Politico today published a bretty comfy piece confirming everything we said yesterday.
If the Democrats would have done no conspiracy, it would have just been business as usual. Republicans wouldn't even have noticed.
Instead, they went kook-kike and created a monster.
8:33
Today is the big day, people.
Things are looking very good.
Very proud of the U.S. Senate for voting "YES" to advance the nomination of Judge Brett Kavanaugh!

— Donald J. Trump (@realDonaldTrump) October 5, 2018
Murkowski is saying she's voting "nay," but Flake, Collins and Manchin have all said they're voting "yea" – so we're going to have 51 votes without even having to call in Mike Pence.
Manchin getting shouted down and heckled by protesters while speaking live on CNN: "Shame on you! Shame on you! Shame on you!" pic.twitter.com/FYy3SolPeF

— Brian Ries (@moneyries) October 5, 2018
They technically have 30 hours since yesterday's 10:30 vote, meaning 4:30 could be the latest they vote, but either side can cede their time if they want. Hopefully Republicans do and we just get this done right bloody now.
I'm ready to par-tay.
And I'm ready to see these Soros-funded faggots riot and get beat by cops.
The very rude elevator screamers are paid professionals only looking to make Senators look bad. Don't fall for it! Also, look at all of the professionally made identical signs. Paid for by Soros and others. These are not signs made in the basement from love! #Troublemakers

— Donald J. Trump (@realDonaldTrump) October 5, 2018
We'll keep you updated.